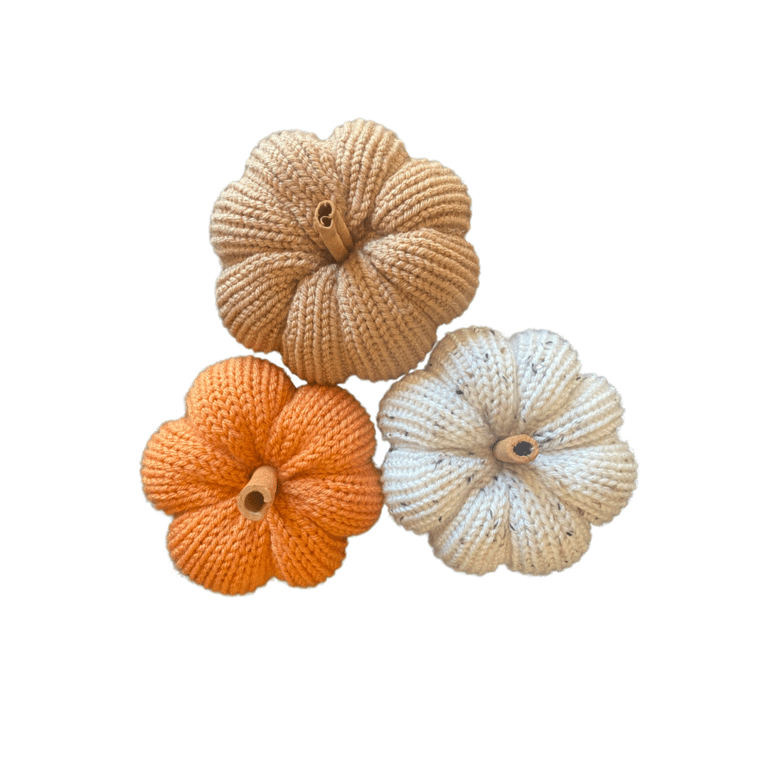 Knit Pumpkins
$
15.00 -
$
40.00 —
Coming soon
These double layered knit pumpkins are the perfect way to decorate your home for Autumn/Thanksgiving and Halloween! Place them on a dining room table, kitchen counter, desk or fireplace to help you feel the magic of the Fall season!
*Pumpkin stems are cinnamon sticks!
Pumpkins are $40 for 3! Please see the pictures in the listing for available colors and leave your selection in the notes at checkout!
Pumpkins are one size and are approximately
6" x 3".