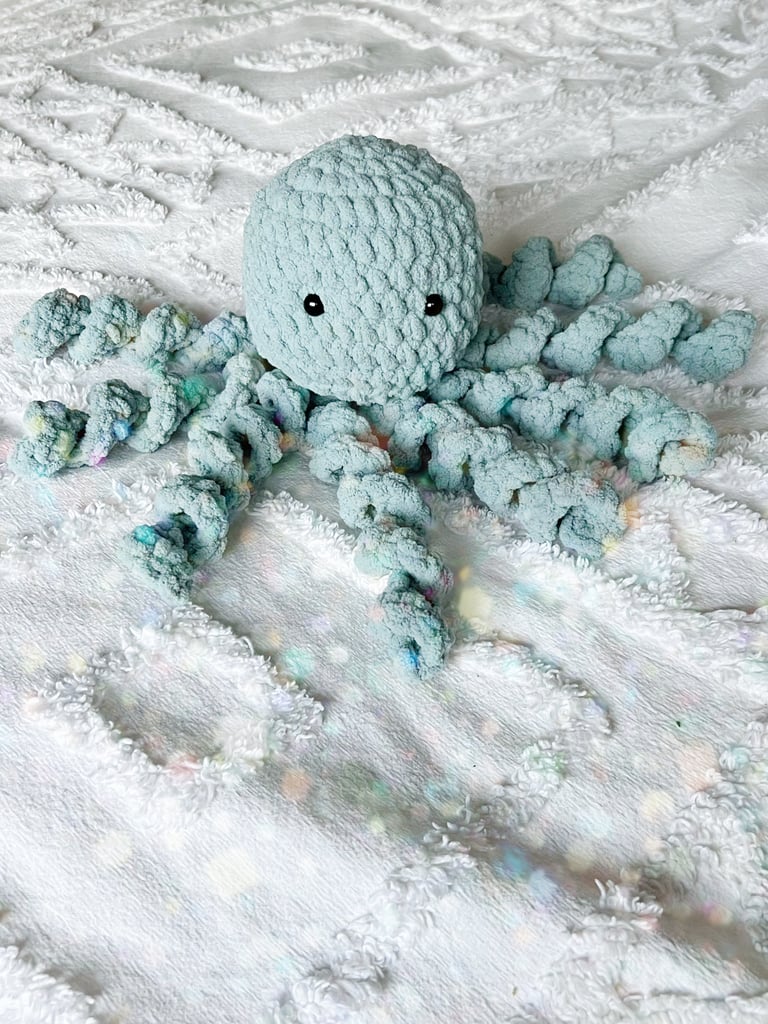 Designed for our favorite little people, Ollie the octopus is the perfect grab and go snuggler! Measuring approximately 9.5" (without stretching), and made with chenille yarn, the octopus is baby soft—just like butter! Available in a wide variety of colors, you're sure to find one a special little babe will love!
—Did you know—
In 2013 doctors found that crocheted octopus snugglers help soothe babies? The tentacles mimic the umbilical cord and provide extra comfort for baby as they adjust to life outside the womb. Those curly tentacles are pretty sensory satisfying for big kids too!
Available in three styles:
-original style (black safety eyes)
-pirate style (button and X eye)
-girly Ollie (bow or starfish with eyelashes)
Please leave the color/octopus type you'd like in the notes section at checkout!
pattern by: stitch sister co