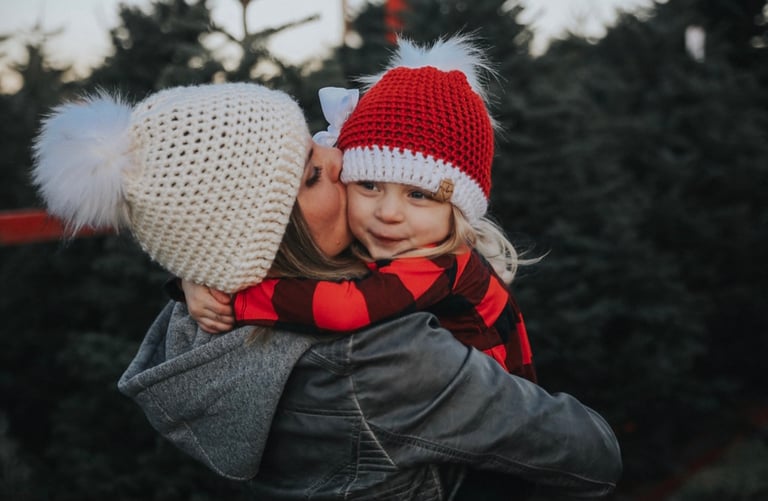 Santa Ellabeanie
$
28.00 -
$
49.00 —
Coming soon
Get ready to deck the halls with our one of a kind Santa beanies! The classic Santa beanie has a white brim, green or red base and is topped with a white faux fur pom pom! Feeling a little Grinchy? Top your beanie with our new Grinch green luxury faux fur pom pom! Make sure to leave the size you'd like AND the color beanie in the notes at checkout.
*If you want a Grinch Green pom you will need to add that to your cart separately, otherwise a white pom will be used.
If you are unsure of sizing, we recommend sizing up .
➰sizing is done by head circumference
•newborn• 13.5 inches
•0-3 months• 16 inches
•3-6 months• 16-17 inches
•6-12 months• 17-18 inches
•toddler [up to 24 months]• 18-19 inches
•child• 19-21 inches
•adult• 21-22 inches
•large adult• 23-24 inches
*Customers are responsible for making sure sizing is correct. If you are unsure of your/your child's measurements, please measure around the largest part of the head, or ask for assistance prior to ordering. We cannot be responsible for items ordered in the wrong size.
As we do not carry stock, and items are handmade, please be aware that beanies will ship in 3-4 weeks.

Beanies are not a toy and children should not be left unattended with them.